Local News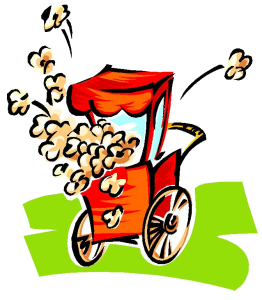 Below is 2 links of pictures from Popcorn Day 2014 more to come.
Just double click the link and enjoy
https://drive.google.com/folderview?id=0B9UVymgcc9b4NzZRNFRsbHZGdVE&usp=sharing
https://drive.google.com/folderview?id=0B9UVymgcc9b4TXFlVUVNNWxDVzg&usp=sharing
Tri County Chemical in Ridgway caught fire this morning, September 16. The business is a branch of Tri County Chemical in Eldorado which was founded in 1965, This is a Ag related company supplying farmers with chemicals by spraying the fields. The cause of the fire at this time is uniknown, but it started in the mixing building between the tanks and the office. The office also received major damage along with a out building of Pat Abell across the alley.
No one was hurt and contamination of chemicals due to run off is not expected. click on the link below for pictures.
https://drive.google.com/folderview?id=0B9UVymgcc9b4MjBJdFVLMW53QWc&usp=sharing
Chief Bob Boone and the Shawneetown Police Department is sponsoring a day to dispose safely of unused or expired medication. The day is scheduled for Saturday, September 27th from 10 AM to 2 PM at the Shawneetown Police Deptartment. Any questions can be directed to Chief Boone at the police department or you can go to the website, www.dea.gov.
Happy Popcorn Day! Tonight around 5 PM the streets in Ridgway should be full of people. From Old to Young there is something for everyone. There will be lots of Carnival food, games and of course the rides for the kids (adults too). Dont forget to get down by the stage this evening and watch who will be the next Miss Gallatin County Fair. One of the beautiful young ladies below will wear that crown. During the evening of the pageant you will also get to hear this areas own, Anna Claire Johns sing and entertain us while waiting on the Queen results.

Also something new for the kiddies, down by the Post Office will be Kids Korner, where there will be many animated cutouts to get your picture taken, along with a balloon magician and face painting. There will also be all kinds of Ice Cream treats there for only $1 each. Gracie Wargel was our first person to take a picture and she says she cant wait until Popcorn Day.

Come and enjoy food, friends and entertainment with this wonderful fall weather. Hope to see you there.