Local News
280 youth got to experience a bit of college life during the 2015 Illinois 4-H Illini Summer Academies, sponsored by University of Illinois Extension in cooperation with several departments on campus. High school youth stayed in dorms, experienced campus recreation and food, and spent 15 hours with U of I faculty and grad students in 13 areas of study during the 4-day conference held June 21-24. Illini Summer Academies is held each June on the U of I campus and is open to all high school youth regardless of previous 4-H participation.
Attending from Gallatin County were Colt Scates and Fallon Scates. Both attended the Chemistry academy. Youth stayed in the Florida Avenue Residence Hall on the U of I Campus. Their time was full of hands on activities and well as demonstrations. Chemistry Academy participants started off learning and reviewing lab safety protocols and enjoyed great chemistry demonstrations. After reviewing Scientific method and an introduction to the department they began their saponification lab where they learned to make a plant based soap.
On Tuesday they started off the day with a water quality lab before touring the glass shop where a faculty member demonstrated how they repair glass and make beakers. They also toured some research labs where they discussed current research projects. That evening all Academy participants attended a dance and games held at the Illini Union.
Electrochemistry lab was Wednesday morning where participants created different solutions and noted the varying absorption rates. Following the lab activity, youth learned about various careers in Chemistry. Youth then had the opportunity to go in groups to an assortment of nearby restaurants for lunch on their own. Following lunch the Closing Ceremony was held at Lincoln Hall.
4-Hers- Don't forget fair is just around the corner! I hope you have been hard at work on your projects! If you have any questions please call Kassy Scates at 272-3022 or email This e-mail address is being protected from spambots. You need JavaScript enabled to view it. .
Upcoming Events
7/3 Offices closed in observance of Independence Day
7/4 Independence Day
7/9 Cream of the Crop Photo Entries Due
7/15 Animal Show
7/17 General Show
7/18 Horse Show
7/24 State Tractor Driving Entries due
11/1 Illinois Farm Bureau Photo Entries Due
Wednesday, July 1, 2015
New Haven, IL
Three college students doing an ecological study on the Wabash River near New Haven have been rescued after running out of gas. Apparently the students were down river from New Haven about 2 miles when this happened. The students anchored the boat and called their professor who in turn notified the authorities. Fire departments from New Haven, Ridgway, Shawneetown, and Black Twp of Indiana responded. The rescurers found the stranded students gased them up and brought them back to the New Haven boat ramp all safe and sound.
Summer is now in full swing! It is sunny, hot, and humid. We need to be careful not to overheat and stay hydrated. The same goes for our animals. And like people, those most likely to have issues with extreme temperatures are the very young, the ill, and the older animal.
Many of us have pets or livestock. As the temperature increases they, like us need access to shade and plenty of fresh water. Many species cannot cool down like humans by sweating. Cats, dogs, rabbits, birds, and cattle are just a few animals that must cool off without sweat. Due to the high humidity in our area even those animals that do sweat, like horses can become overheated. .
Here are some simple tips to help keep your animals more comfortable. Plenty of fresh water is essential. Just like you become thirstier in hot weather so do animals. In addition, water from their bowls or troughs tends to evaporate in hot weather, and may go dry sooner. Consider using a larger than normal bowl or bucket for pets. Some dogs, cats, and even rabbits seem to like it when you add ice cubes to the bowl during the heat of the day. Rabbits are especially sensitive to heat. Consider placing frozen bottles of water in the cage with them. Dump and refill water containers regularly. When it's 90 degrees out you probably don't want to drink a hot cup of tea, your animals will also prefer cool water over warm stagnant water.
Make sure you animals have access to an area with shade and airflow. Jared Mracek and Lisa Karr-Lilienthal, Ph.D. – University of Nebraska–Lincoln share the following advice, "Make sure that the location you choose is shaded during the hottest times of the day and that it has adequate airflow. Lack of airflow during the summer can cause heat stress, even if the animal is in the shade—for example, as when a kennel is in a garage. Although the interior of a garage is shaded, the three walls of the garage prevent adequate air movement." If you keep your dog in a kennel or chickens in a coop you may need to consider putting some type of shade cloth or other cover in order to provide adequate shade. Most pastures trees which provide shade for those animals. Also keep in mind as the sun's angle changes throughout the day areas you think are shades may not be.
Try not to work your animals during the heat of the day. Walk your dog early in the morning and later in the evening. Many of you have seen the pictures on Facebook of the dogs with burned foot pads. The general rule is if the pavement is too hot for you to walk on barefoot, don't expect your pet to walk on it. Pavement burns really do happen to dogs and cats. If you ride horses, hit the trail earlier in the morning. The same rules apply to working livestock, start earlier and try to finish before the heat of the day to avoid stressing the animals. Again, when you do walk or work you animals make sure to provide ample access to water.
Please don't lock your animals in a vehicle. When there is no air movement cars get very hot very quickly. A car can literally become an oven- last year a coworker tried the cookie baking trick, and it worked! If your pet can't get out of the vehicle with you please leave it at home.
If you have questions about 4-H or our programs offered please contact Kassy Scates at 272-3022, email This e-mail address is being protected from spambots. You need JavaScript enabled to view it. , or drop in the office located in the Gallatin County Farm Bureau building in Ridgway on Monday, Tuesday, or Wednesday.
Upcoming Events
6/21-6/24 Illini Summer Academies
7/9 Cream of the Crop Photo Entries Due
7/15 Animal Show
7/17 General Show
7/18 Horse Show
7/24 State Tractor Driving Entries due
11/1 Illinois Farm Bureau Photo Entries Due
Bring your imagination to life at "Filmfest 4-H"
Active learning can change dreams to success stories, and teens from across the country will soon gather at FilmFest 4-H to do just that. Those who enjoy acting, filmmaking, and stagecraft will learn techniques from a unique group of professionals that they are unlikely to find anywhere else. FilmFest presenters are all involved in different parts of the film industry. If you're a creative person between the ages of 11 and 18, it's a chance to meet the professionals and learn how to do amazing things on a teenager's budget.

The fifth annual FilmFest 4-H takes place June 14-17, in St. Louis. Workshops include such topics as prop creation, life as a working actor in Hollywood, improvisation techniques, production success, and much more. Previous years presenters have included the editor of the ABC television series Nashville, a makeup artist from the Star Trek series, an Emmy-winning photojournalist, the extras casting director from Hannah Montana: The Movie, cinematographers working with National Geographic and the Outdoor Channel, and many others.

Participants also have the opportunity to "take a meeting" with the presenters, visiting one-on-one to ask questions and received personalized advice. Equally exciting is the chance to connect with new friends from across the country who share their technical and artistic interests. FilmFest 4-H also features screenings of films made by teen filmmakers, many of whom attend the festival.

The costs to attend FilmFest 4-H include an all access pass ($119) for each teen and one chaperone, and a hotel room ($119/night at the conference rate). Finally, lunches are provided on Monday and Tuesday as part of the event, but participants are on their own for breakfasts and dinners.

For complete information on FilmFest 4-H, please visit http://4h.missouri.edu/filmfest. For more information on the Video and Film project please contact Kassy Scates at 272-3022 or email This e-mail address is being protected from spambots. You need JavaScript enabled to view it. .
Upcoming Events
6/1 IL State Fair Horse Show entries due
6/9-6/12 West KY 4-H Camp
6/21-6/24 Illini Summer Academies
7/15 Animal Show
7/17 General Show
7/18 Horse Show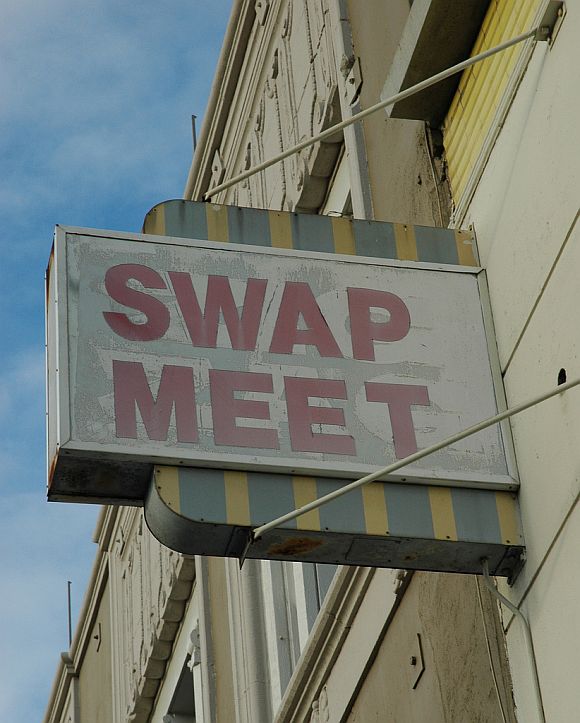 RIDGWAY SWAP MEET

A swap meet/flea market will be held on the second Saturday of each month including June 13, 2015 at the Gallatin County Fairgrounds at Ridgway, IL. beginning at 7:00 A.M. Anything goes from small animals to tools, garage items, lawn and garden equipment, hunting and boating supplies, etc. with a $10.00 spot fee. Come early--items go fast. For more information, please
call 618-841-7971.