Local News
The 5th Annual 3- Mile Fun Run and Walk for St. Jude and the family of Brittany Richardson held on Saturday, October 18th was another huge success. We had 89 participants including Jr. Gallatin County Lady Hawks, Gallatin County 4-H, Jr. High Student Council, Brittany, and her family attended this special event. Thanks to your help and the support of our generous community we more than doubled last year's total. This year we raised a grand total of $1557 to be split between St. Jude and the family of Brittany Richardson. Attached is a picture of us showing our support for Brittany of New Haven, IL. Thank you to the Student Council members, you guys did a great job. Thank you to all of the parents for all of your help in making this event so successful. Most of all thank you to all of the participants we could not have done it without you.
The Gallatin County Athletic Boosters will be selling signage for the High School Gym. Each sign will be 3x2 and made from a poly, resin material. Cost for the first year will be $200 and $50 each year thereafter to keep the sign up. We are attempting to send letters to all businesses and groups in the community, but are afraid we will miss someone. If you or your business or group is interested in purchasing a sign with your logo on it, please contact the booster club at This e-mail address is being protected from spambots. You need JavaScript enabled to view it. or call Olivia Bradley at 499-4790

The signs are being done to allow our local companies to advertise, to make the gym brighter and a little less drab, and mostly to raise funds for the boosters. The money that we receive from the sales is not earmarked for anything yet. We purchase as we are asked to by the coaches. We spent over $2500 last spring making improvements to the baseball and softball fields. $700 this year on a new referee stand for volleyball. In addition to this, we allot $250 each year to each athletic team, there are 12 all together, to use on things such as water bottles, practice jerseys, uniforms, balls, just whatever they need.
The Gallatin County Business Club needs your help! During National Teen Driver Safety Week, we are launching a campaign called Celebrate My Drive through State Farm and we'd like to have your support. Teen safe driving is very important to us, and with this program, our school will have e a chance to win $100,000 from a grant from State Farm! We could also win a concert event by a chart-topping artist.
But we need your help.
To help us with the campaign, people can log onto
www.celebratemydrive.com
anytime from
October 15 through October 24 and make a safe driving commitment to be 2N2 (2 eyes on the road, 2 hands on the wheel) and vote for our school, Gallatin County CUSD 7 in Junction, Illinois. You must be at least 14 years or older with a valid email address to vote. Whether you are in our community or not, you can vote once each day to help strengthen our chances of winning. Be sure to invite friends and family to vote and help us spread awareness also through social media! The more votes we have, the greater our chances! Thank you very much for your consideration and support.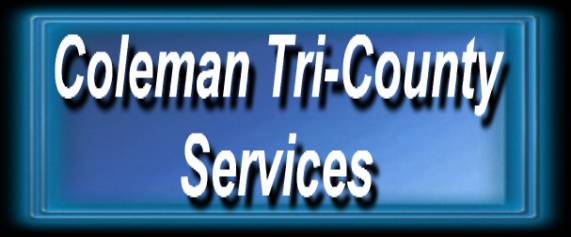 Coleman Tri-County Tri-County Services, Inc. would like your support
and participation in a 5K Run/Walk Benefit Race for the clients
"Dignity Fund".
This fund helps clients that have a financial need and they can use
help from others to meet this need.

The 5K Run/Walk Benefit Race is on Saturday, Nov. 1 at the Gazebo in
Shawneetown starting at 8:00 a.m. registration time.
Registration prior to October 20th is $20. After the 20th
registration will be $25.
Time keeper Tim Jarvis from Run to Succeed will be officiating the race.
For Applications go to Facebook: Coleman Tri-County Services, In. 5K
Run/Walk Race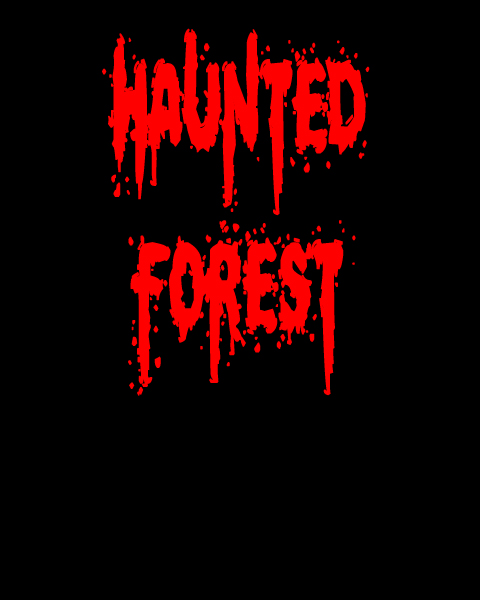 The 21st Annual Haunted Forest at the Ridgway Park sponsored by Coleman Tri County will be Friday October 17 and Saturday October 18 at the Ridgway Park in Ridgway, IL. The times will be 6:30 PM to 10:30 PM each night.
The drive thru event by either car, truck, hayride, wagon, bus or some other form of transporation is a fun filled community event for the entire family. While you drive or ride through the park you will be enjoying all the decorations, props and especially the CREATURES of the night.
Prices will be CARS & TRUCKS - $6, BUS - $12 and HAYRIDE AND WAGONS - $12 plus you can even give more as the event raises money for the disabled of the area.
There will be Concessions, Crafts, T-Shirts for sale and restrooms will be available on the grounds.
Come out and enjoy a night in the park for a good cause and just maybe they might put some FRIGHT in your night.