Local News
Gallatin County Clerk Elizabeth Wargel has released the Official Ballot for the Upcoming April election.
You can click on the link attached to download, view or print.
Remember to go Vote!
CONSOLIDATED ELECTION NOTICE NOTICE IS HEREBY GIVEN, THAT ON APRIL 4TH, 2017 AT THE FOLLOWING POLLING PLACES:
Precinct(s) Polling Place & Address
Omaha #1 Omaha Civic Center 185 Harrell St., Omaha IL
North Fork #1 Cleve Bond Building 412 W. Main St., Ridgway IL
Equality #1 Equality Municipal Building 123 N. Calhoun St., Equality IL
Eagle Creek #1 Eagle Creek Township Building 5100 Leamington Church Rd, Equality IL
Asbury #1 Asbury Community Center 21765 Noel Road, Omaha IL
Ridgway #1 Ridgway Golden Circle 110 N. Crawford, Ridgway IL
Gold Hill #1 & First Baptist Church, Family Life Center Gold Hill #2 590 N. Lincoln Blvd. E., Shawneetown IL
Bowlesville #1 Bowlesville Township Community Building 8220 Buckeye Road, Shawneetown IL
New Haven #1 New Haven Village Green Building 550 Vine St., New Haven IL
Shawnee #1 Old Shawneetown Village Hall 332 Washington St., Shawneetown IL
In the County of Gallatin, State of Illinois, A Consolidated Election will be held for the several offices listed below:
MUNICIPAL OFFICERS - Where Applicable Mayor-President Clerk Treasurer Alderman-Trustees of the following municipalities:
Village of Omaha Village of Ridgway Village of Equality Village of Junction Village of New Haven Village of Old Shawneetown City of Shawneetown
TOWNSHIP OFFICERS: Supervisor Clerk Assessor, Multi-Township Assessor Highway Commissioner Trustees Omaha Township North Fork Township Equality Township Eagle Creek Township Asbury Township Ridgway Township Gold Hill Township Bowlesville Township New Haven Township Shawnee Township
LIBRARY DISTRICT TRUSTEES OF: Eldorado Memorial Public Library District Norris City Memorial Public Library
District EDUCATION OFFICERS – where Applicable Regional Board of School Trustees School Board Districts School Board Members Community College Board Trustees Gallatin County Community Unit School District No. 7 Hardin County Unit School District No. 1 Norris City-Omaha-Enfield Unit School District No. 3 Eldorado Community Unit School District No. 4 Southeastern Illinois Community College District #533 Regional Board of Schools (Edwards, Gallatin, Hamilton, Hardin, Pope, Saline, Wabash, Wayne and White Counties)
SPECIAL DISTRICT TRUSTEES – In the following Special District where applicable: Shawnee Water Authority (Bowlesville Township, New Haven Township, Shawnee Township)
PROPOSITION(s): None
All polling places shall be open from 6:00 a.m. until 7:00 p.m. on Election Day. Dated: March 6 th, 2017 Elizabeth A. Wargel Gallatin County Clerk
PUBLIC NOTICE – CONSOLIDATED ELECTION EARLY VOTING DATES Public Notice is hereby given, pursuant to Article 19A of the Illinois Election Code, that Early Voting in Gallatin County will be conducted on the following dates at the Gallatin County Clerk's Office located at 484 North Lincoln Blvd W, Shawneetown Illinois prior to the APRIL 4TH, 2017 CONSOLIDATED ELECTION.
MON - FRI: Feb 27th – April 3rd 8 a.m. – 4 p.m.
SATURDAY, April 1st 9 a.m. – Noon
FOR FURTHER INFORMATION ABOUT EARLY VOTING PLEASE CONTACT THE GALLATIN COUNTY CLERK'S OFFICE AT (618)269-3025. BETH WARGEL GALLATIN COUNTY CLERK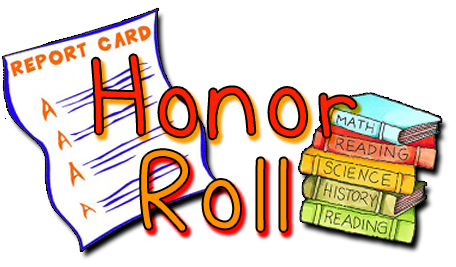 8th Grade: Garrett Crane 99.83, Gunner Wilson 99.83, Jillian Harmon 99.50, Morgan Schmitt 98.67, Maddi Koontz 98.00, Chloe Dennison 96.83, Lenyx Roe 96.50, Wyatt Crane 96.33, Jayde Pennington 96.33, Raleigh Cox 96.17, Morgan Oldham 94.83, Dawson Hubbs 94.33, Case Rister 94.17, Tylar Colbert 94.00, Lilly Finnie 93.83, Brayden Capeheart 93.17, Piper Jones 93.17
7th Grade: Brylee Bayer 99.33, Murphy Foster 98.83, Hallie Zirkelbach 98.83, Jacob Ahrens 98.00, Jaxon Knott 97.83, Bryce Jester 97.67, Falyn Wargel 97.67, Addison Bean 97.50, Emma Weatherly 97.33, Madison Smothers 96.67, Lane Henson 95.50, Chase Holloway 95.50, Reece Brockett 95.00, Chloe Padget 95.00, Calen Kanady 94.33, Megan Morgan 94.17, Jonathan Cox 94.00, Addyson Monroe 93.33, Layton Glover 92.67, Mackenzie Russell 92.00, Carli DeVous 91.67
6th Grade: Sam Howard 100.00, Sophie Howard 100.00, Madi Cruson 99.83, Erica Johnson 99.67, Sydney Bickett 99.50, Carly Foster 99.50, Blake Stanford 99.17, Jake Colbert 99.00, Sidney Raymer 99.00, Hayden Moore 98.33, Isabelle Harmon 98.17, Brooke McGovern 98.17, Rylie Rushing 98.17, Mayrani Vences 98.17, Darrin Newton 97.83, Eric York 97.83, Bailee Brown 97.33, Kadence Lunsford 97.17, Lillie McDonald 97.17, Caitlin George 97.00, Laney Naas 96.83, Faith Zirkelbach 96.83, Jaden Scherrer 96.67, George Brown 96.33, Kaitlynn O'Neal 96.17, Jaxson Gross 95.33, Andrew Hubbs 95.00, Trenton Clifford 94.83, Ryne Hawkins 94.83, Gage Joiner 94.17, Madelyn Naas 94.17, Sophia Ward 94.17, Kiran Fillingim 93.67, Logan Reeder 93.00, Paisley Chappell 92.67, Sasha McIntosh 92.67, Braiden Van 92.67, Raphael Moye 92.33, Ryan Arnett 92.17, Gavin Hise 91.83, Payton Sinks 91.67
5th Grade: Michael Marshall 99.67, Brookelynn Sanders 99.17, Wyatt Fromm 99.00, Mikaela Griffith 99.00, Melody Jones 98.17, Rihanna Shegog 97.67, Bailey Zirkelbach 97.17, Aden Carney 97.00, Abigail McNeil 96.83, Zoe Robbins 96.17, Kate Wright 95.67, Aundreya Blain 95.50, Ella Dennison 95.50, Adrianna Lackey 95.33, Israel Vences 95.00, Kyla Morris 94.67, Alyssa Rouse 94.67, Jenna Vickery 94.67, Jacie Brugger 94.33, Dylan Rushing 94.00, Trey Martin 93.67, Teegan Wright 93.17, Collin Monroe 93.33, Laci Hughes 93.17, Josh Gross 92.83, Noah Richardson 92.67, Isaac Walters 92.50, Logan Brinkley 92.17, Jordan Heffington 91.83, Abigail Moore 91.83
There have been several inquiries about recent thefts on the East side of Ridgway according to the Ridgway Police. Chief Tim Condon is reporting that only one official report of theft this year. On Saturday, Feb. 24, 2017 a resident in the 300 block of South Hermann Drive, reported a ceramic butter churn and a small flower pot was missing from front porch. There were no reported witnesses and the resident did not want to file an official police report, but wanted to inform the police of this activity. If there have been other thefts, no one has made any reports to our office as of Feb. 27, 2017.
Chief Condon, urges residents to report this type of activity to his office.